Beautiful Islands in North America
Beautiful Islands in North America
Islands are like little worlds of their own that travellers can explore during short breaks. Because they're set aside, islands also tend to have unique identities and reasons to visit, making them even more appealing. With that in mind, here are some beautiful islands in North America that visitors to the region won't want to miss and all are well worth a trip.
Where are some of the best islands to visit in the USA and Canada?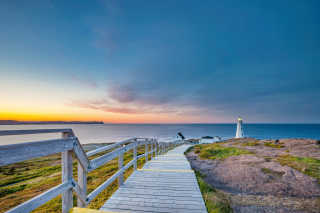 Canada's smallest province, Prince Edward Island stands out with its picturesque red beaches, the scenic biking routes of the Confederation Trail, delicious clams dug straight from the coast, and world famous potatoes. Literature fans can explore the world of Anne of Green Gables, while history lovers can see the site of the meeting which set Canada on the road to independence. Charlottetown Airport is just outside the capital and provides easy links to Montreal and Toronto, putting the island well within reach of international travellers.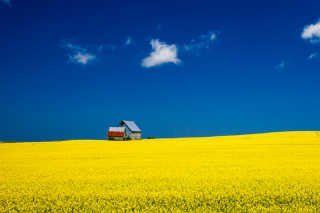 Located off the coast of Massachusetts, USA, Martha's Vineyard is known for its upscale holiday homes, but it's not just for elites. The small villages of the island possess plenty of old world charm, with 19th century homes that seem to have changed little in the past century, there are dramatic photo ops at the island's famous lighthouses, while lobster rolls and clam chowder will delight seafood fans. Kids can ride America's longest running carousel, while beauty spots abound - including the stunning Aquinnah Cliffs and Edgartown Harbour. Access is easy via Martha's Vineyard Airport, which caters for arrivals from both New York and Boston.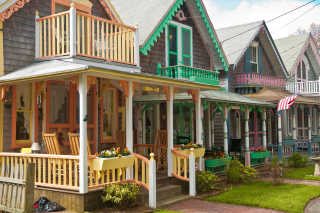 Situated off California, Santa Catalina is the pearl of America's west coast. Sedate and laid-back, the island is famously beautiful. It's a place where palm-fringed beaches mingle with bustling marinas, where visitors can kayak in seclusion at Descanso Beach, see the home of Marilyn Monroe, take helicopter tours or hike in the backcountry, which has been protected by a conservancy since the 1970s. Just watch out for the bison herd, left by a film crew in the 1920s. Visitors can arrive via helicopter to Catalina Airport or catch a one hour ferry from Long Beach.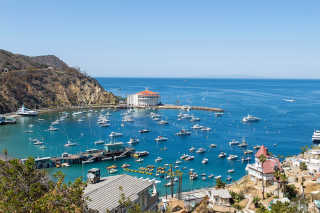 One of the cultural centres of Canada's First Nations peoples, Manitoulin is more remote than other islands on this list, but definitely worth visiting. Situated on Lake Huron, the island is almost totally wooded, with tucked away waterfalls and swimming pools, plenty of spots to rent kayaks and bikes, and some of the best trout or walleye fishing in North America. It's pretty flat, so cycling is a popular way to get around, especially if you tour the island's booming microbrewery scene. Ferries run from Tobermory and South Baymouth on the mainland, and getting there from Toronto should be simple.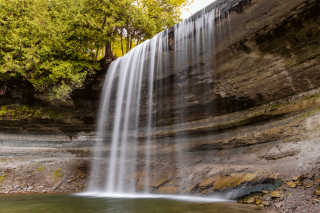 The closest of Florida's Keys to the mainland, Key Largo is full of attractive beaches that will delight sunbathers and swimmers, but it's the underwater scenery that really marks this island out from the pack. Known as the "Dive Capital of the World", Key Largo is a great place to explore 17th century wrecks, gasp at the beauty of the Caribbean corals, or get to know loggerhead and moray eels. Getting there should be easy too, with Miami Airport just 50 miles (80 km) away by car.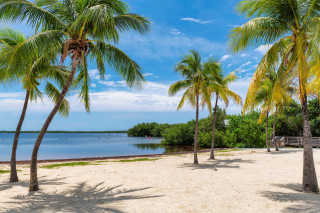 Finally, Canada's Newfoundland is a must-visit. One of the first places Europeans stumbled upon when they arrived in the Americas, Newfoundland still feels like a frontier, with its rugged coastlines, fishing culture, and outdoor spirit. The coast is scoured by fjords, including the breathtakingly beautiful inlets of Gros Morne, which is a sublime place to camp, kayak, hike, and just get away from it all. And the Avalon Peninsula is a coastal gem, offering world-class birdwatching and quaint fishing villages where the hospitality is matched by delicious cuisine. The island is easy to reach thanks to St John's Airport, which even offers transatlantic flights to London Heathrow.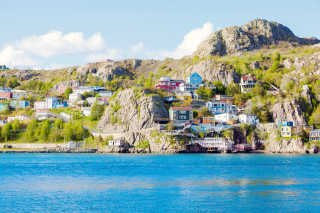 Pick your beautiful island paradise for a North American getaway
North America's islands can be bustling and developed, or wild and remote, but any of the islands in this list will satisfy scenery lovers. And we could have gone further, taking in Kodiak Island, Vancouver Island, or even Long Island, New York. The continent is crammed with island getaways, and almost all are easy to reach with CheapTickets.co.th. So start planning and make a date with one of these gorgeous destinations today.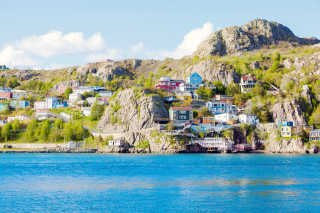 ---
Want to read more on beautiful places in the world?