Best Coastal Towns In The World
The best coastal towns in the world
What makes a great coastal destination? Nightlife, unspoiled beaches, shopping opportunities, culture, natural beauty, diving, historical attractions, access to airports? All of these things add up to cities by the sea with something for every visitor. As we know our readers love to unwind at the shore, we've put together a list of the best coastal towns in the world. Any one of these destinations is a coastal gem, so let's dive in.
---
1. Carmel-by-the-Sea (Carmel), California, USA
Visitors from abroad may know Carmel best as the town that elected Clint Eastwood for mayor back in 1986. But it's more than a political headline-maker. Carmel-by-the-Sea is an elegant upmarket resort with a passion for art. In fact, the resort hosts over 100 galleries, so connoisseurs can spend all day window shopping downtown if that's their desire. Old-world cottages offer excellent places to stay, you can take snaps of Sea Lions at nearby Point Lobos, while Spanish colonial missions like San Carlos Borromeo offer a window into California's deeper past. And - naturally - the beach is sublime.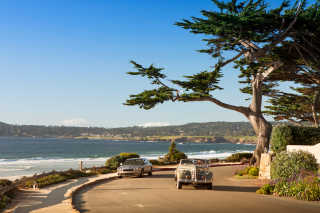 2. Reine, Norway
Norway might not jump out as a coastal destination. Skiing and fjord cruises maybe, but sunshine and surf? Don't expect searing temperatures, but if you want a breathtakingly beautiful coastal town to visit, Reine on the country's Lofoten Archipelago should tick all of your boxes. Backed by a dramatic stone cliff and dotted with charismatic red wood houses, Reine is a local art hotspot thanks to the presence of the Eva Harr Gallery, and it's also a great place to launch hiking or fishing adventures. Being 100 km above the Arctic Circle shouldn't rule out Reine. If you want tranquility and sheer beauty you won't be disappointed.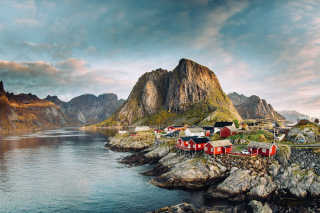 3. Scarborough, England
Made famous by the folk song "Scarborough Fair", Yorkshire's premier coastal resort has been a favourite coastal getaway for well over 100 years. A cut above many English resorts in terms of architecture and class, Scarborough mixes engaging geology museums, child-friendly water parks and aquariums, charming beaches and an impressive medieval castle. Unique attractions include the naval warfare re-enactments in Peasholm Park, and the funicular railway linking the city centre to South Beach. Add in fresh fish and chips and a surprisingly dynamic theatre scene, and it's a resort that's well worth discovering when visiting England.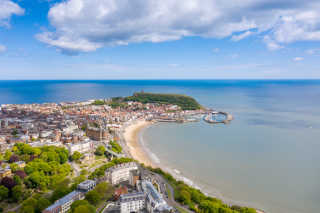 4. Cinque Terre, Italy
Italy's gorgeous Cinque Terre could be the most photogenic resort on this list. Famous for its multi-coloured houses built into steep cliffs, the five villages which make up Cinque Terre are a stone's throw from bustling Genoa and not far from Milan, so getting there is easy. Leaving may be tougher. These coastal villages seem astonishing with their complex stone walls and gravity-defying construction. And they are a joy to explore via the special railway which links them together. Mix sight-seeing with fine wine and food for an unforgettable stay. Just don't count on renting a car to see the sights, as all of the Cinque Terre villages have barred road vehicles - something which makes them even more enjoyable to explore on foot.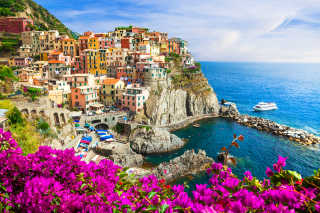 5. Port Lincoln, South Australia
Don't forget about the Land Down Under. In fact, you might want to focus on Australia if you're hunting a coastal resort with everything covered. Port Lincoln is one of the country's premier resorts and isn't hard to reach from Adelaide. It's especially appealing to seafood lovers (some call it the world's "tuna capital") and seafront pubs offer a lively place to socialise and relax. There are all types of water sport to arrange at the town's sandy beach, while you can socialise with koalas and other local fauna at Mikkira Station, a short distance down the coast.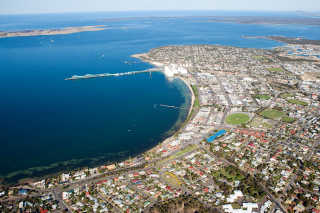 6. Port Stephens, New South Wales, Australia
Port Stephens is another outstanding Aussie resort, this time one that's within striking distance of Sydney. In Port Stephens, the dolphin is king. If you want to join cruises to see these playful and intelligent locals in action, the harbour is always full of options. But locations like One Mile Beach and Fingal Bay are also wonderful spots to swim** and unwind in NSW's reliable sunshine. Dunes stretch for miles and miles around the town, making this a resort to visit if you need seclusion and sea. It's not a nightlife hub, but there's nowhere better to recharge your batteries.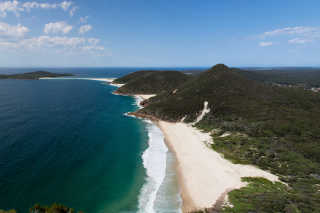 7. Santorini, Greece
The Mediterranean isn't short of amazing coastal towns, and we had to include somewhere in the Greek Islands. But why Santorini? When you see the whitewashed houses which seem to tumble down jagged cliffs to the azure waters below, you'll understand straight away. Once the cradle of an advanced civilisation, Santorini is now more famous for hosting some of the most exquisite sunsets anywhere on earth. It's an upscale place to vacation, with wineries and restaurants to match any resort. But the extra expense is matched by scenery (and sunshine) which never fails to delight.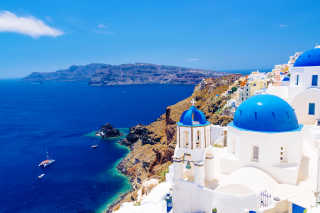 8. Lunenburg, Nova Scotia, Canada
Why not stick to Canada for your escape to the coast? Both east and west coasts offer a few potential destinations, but none quite match Nova Scotia's Lunenburg as an all-rounder. Once a busy fishing port and nothing more, Lunenburg has retained its old-world feel, with wooden houses, church bells ringing, and quaint grassy squares. But it's also a magnet for modern day tourists, who flock to exceptional seafood eateries, craft breweries, and cultural venues like Lunenburg Opera House. Come summer, and it's also a festival centre, with art and music events to compete with anything on the Eastern Seaboard.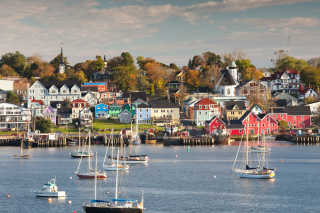 Find your dream coastal destination
Those are just a few coastal destinations with culture, beauty, and activities aplenty. But there are far from the only places to fly when booking your flights through CheapTickets. From Padstow in Cornwall, UK which is a gourmet food nexus, to surf centres like Noosa Heads in Australia, coastal vacationers won't lack options. So pick somewhere which excites your imagination. Whether you want a culture-packed break or a seafood feast, there's somewhere waiting to be discovered.
Want to discover more amazing destinations?