Best Cycling Destinations in the World
Best cycling destinations in the world
Why not forget the car and plan your next holiday around your bike? Life goes by so much slower from the seat of a bike, giving you time to really engage with a new destination and culture. Even better, cycling is healthy and green. Cycling trails and paths are being created in every corner of the globe and you have the choice of taking a planned tour or setting your own itinerary, giving you total freedom of the road. And, if you're worried about your fitness and stamina, then an electric bike could be the answer.
To get you started, we've put together a few cycling travel tips and highlighted some of the best cycling destinations in the world.
---
Travelling with your bike
It's much easier than you might think to head abroad with your bike. While terms, conditions and costs will vary from provider to provider, you can take a bicycle (and electric bike) on most planes, trains and ferries. All airlines now insist that bikes are dismantled and packaged for the flight. Bag carriers are easily available and come in a variety of materials from see-through heavy-duty polythene to hardshell boxes and fabric zip-ups. Detach the pedals and turn the handlebars in and, if required by your airline, partially or fully deflate the tyres. Remember to allow time in your schedule for dismantling and packing and for reassembling at the other end. We recommend you do this before leaving the airport so any in-flight damage can be flagged up immediately.
The cost of checking in your bike varies from airline to airline. Always check costs and budget for them. Trains will either have dedicated and pre-bookable (usually charged) spaces for assembled bikes while folded bikes in carriers travel free of charge as part of your luggage allowance. Most ferries allow you to board with your bike as a foot passenger. After pushing it up the ramp, you will be told where to store it. Again prices vary.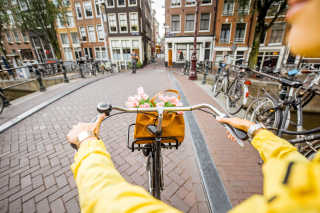 The countries most in love with their bicycles
At the top of the leaderboard for cycling popularity are Belgium, France and Spain. Belgium hosts the oldest cycle race in the world, the Liege-Bastogne-Liege (first held in 1892). Since 1903, France has hosted the renowned Tour de France every July while interest in the Tour de Espana grows year on year. In fact, 20% of Spaniards list cycling as their main means of transportation. Along with the Netherlands and Denmark, these countries are good starting points for cycling holidays. If you want to venture further afield, however, and attempt long-distance cycle routes across the globe then these may tempt you.
North Sea Cycle Route, Europe
Eurovelo 12 or the North Sea Cycle Route is the longest signposted cycling path in the world offering 6,000 km of enjoyable cycling that takes you along the diverse North Sea coastline of Europe. You'll cycle through Norway, Sweden, Denmark, Germany, the Netherlands and the United Kingdom. Make an odyssey of it (it's perfect for all levels of experience) or dip into it occasionally.
Danube Cycle Path, Europe
The delightful Danube Cycle Path takes you on a 2,800km meander along the banks of the River Danube as it flows through Germany, Austria, Slovakia, Hungary and into Romania. Most of the route is on flat, paved paths - ideal for beginners and families.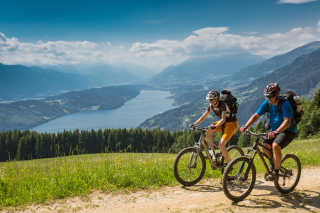 While Route 1 isn't a dedicated cycle path, this iconic Californian road is hugely popular as a cycling holiday destination. The road twists and turns for over 1,500 stunning kilometres from where California meets Oregon to its southern border with Mexico.
Munda Biddi is probably the world's longest off-road cycle trail, running just short of 1,000 km across Western Australia from Mundaring to Albany. With tough trails and extremes of heat, this is not for the inexperienced or the faint-hearted.
The Silk Road, Asia
The legendary Silk Road runs 8,000 km from Istanbul in Turkey to Beijing in China. An experienced cyclist would need several months and careful logistical planning to tackle the whole route but sections of it can be mixed and matched with other holiday plans. This truly would be the cycle ride of a lifetime.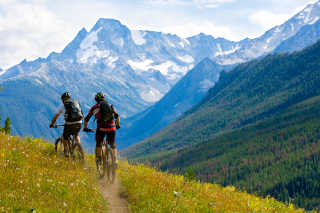 Great Divide, North America
If 8,000 km is too ambitious then the Great Divide Route from Banff in Canada down to the Mexican border is shorter at around 4,500 km long. It would take an experienced cyclist around three months to complete. 90% of it is off-road and mountain biking skills are required as you travel through the majestic Rocky Mountains.
Training and preparation tips
As with any active holiday, the more prepared you are, the more you'll get out of it. Make sure to log up some miles before you go and have an honest discussion about distance and fitness expectations with your travelling companions. Don't be too ambitious with your itinerary but build in some flexibility and definitely some rest days for sightseeing. Make sure your bike is fully serviced and that your kit and clothing are suitable for the expected climate conditions. Then, prepare for the unexpected as well! Make sure your travel insurance fully covers your expedition and, most importantly, plan your nutrition and hydration needs carefully.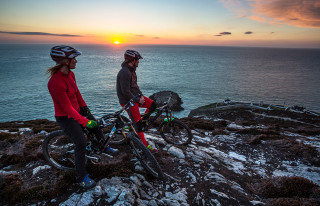 Research your route, set your itinerary and follow our preparation tips as you get ready to enjoy some of the best cycling destinations in the world. Let CheapTickets.co.th help with your planning and once you reach your destination, you'll soon be cycling into new adventures.
---
Want to read more?