The Best Food Markets in Europe
Best European food markets
Do you love food, travel and culture? All over Europe you can find the most diverse food markets. How about the 'Mercado da Ribeira' in Lisbon? Or why not visit the foodtrucks in Copenhagen? We have made a list of the nicest and cosiest food markets for you.
Top 7 food markets in Europe
---
For true food lovers, Mercado de San Miguel in Madrid is a must see. This market is located in a historic building, dating back to 1916, and transformed into what is today's amazing food market. Mercado de San Miguel is not an ordinary market where you get your daily groceries, you can go here for delicious tapas, a glass of wine or different types of beers. A must try here is the 'tortilla de patatas' (potato tortilla), it will be the juiciest tortilla you will ever taste.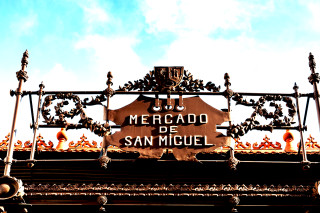 Mercado da Ribeira, also known as 'Time Out Market', is an ancient market in Lisbon. In the 13th century it was one of the most famous fish markets in Europe, where many merchants gathered. In 2010, the market was turned into a place where many famous cafés and restaurants have their own stand. On the ground floor you will find the traditional stalls where you get your daily groceries. But more in the back, you can find the food court with long tables and many different options of food. So better arrive with an empty stomach to be able to try the best food offered.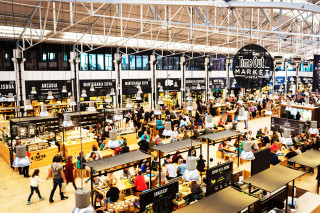 The Ballarò street market in Palermo is one of the most beautiful markets in Europe and is open from Monday to Saturday. People mainly come there to buy food or vintage clothes. You can experience the typical Italian lifestyle here, starting with a delicious cup of coffee, and emerging yourself in the market's many stalls. The best part is that the weather in Palermo is always good, the food is cheap and the locals are always around to teach you more about their culture.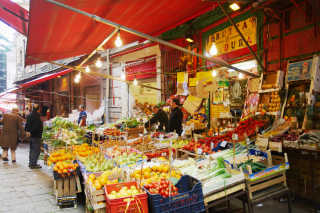 If you are in London, then the Borough Market is a must-visit, plus is easily reached by public transport. The Borough Market is a place where many merchants and chefs offer their delicious dishes, and where people can enjoy their food and drinks while having a good time. With more than 100 stalls selling their products here daily. This market is also centuries old, dating back to the 11th century, but it still remains as relevant now as it was before.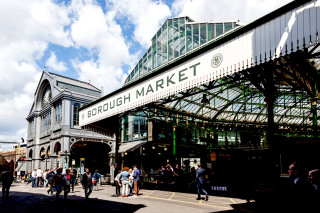 Copenhagen has one of the nicest food markets in Europe, as it has a true street food culture. On Paper Island, chefs from 35 food trucks are preparing the most delicious dishes for you. From Spanish and Korean to Danish, all parts of the world are present. Have you eaten too much? Then you can spend some time in the sun. If you are planning to go to Copenhagen Street Food, then check their agenda, especially in the summer as there are many events taking place.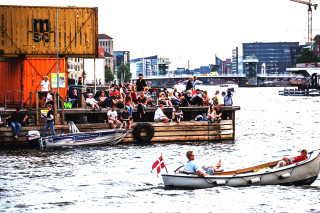 The 'Central Market Hall', also known as 'Nagycsarnok', can be found in Budapest and has no less than 3 floors. Both inside and out it is huge, giving it the nickname 'Great Market Hall'. A visit to the market is great if you like freshly made food, people watching and shopping. As the market is open from 6:00, is recommended to go after 9:00 to avoid that early morning crowd. And remember that this market is closed on Sundays, so try to go on a Saturday or during the week.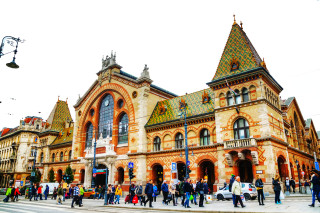 Berlin has a street food market called 'Neue Heimat', with about 20 foodies stand here inside and outside preparing the finest dishes in the nicest trucks. Even some famous restaurants from Berlin sometimes pop up with a food truck to prepare meals there. Besides the many food trucks you can also enjoy live jazz music, DJs and theater performances. If you are there during Christmas, Neue Heimat is transformed into 'Holy Heimat Christmas market'.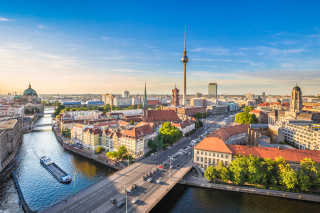 ---
Do you know already which food market you want to try out first? If yes, book your flight with CheapTickets.th and get some of our best flight deals. It's time to extend your palate!
---
Need more ideas about where to travel? Check out our blogs!