What are the best domestic airlines in Thailand?
Discover the 5 Best Domestic Airlines in Thailand
Thailand is a hugely popular vacation destination, attracting over 40 million visitors every year. A thriving aviation sector has sprung up to accommodate this flow of travellers, offering regional connections to south-east Asia, domestic flights, and services from all major global cities. But what are the 5 most popular airlines in Thailand for passengers to choose from? Here's our pick for the companies to rely on if you need to fly to Bangkok or Chiang Mai in the near future.
---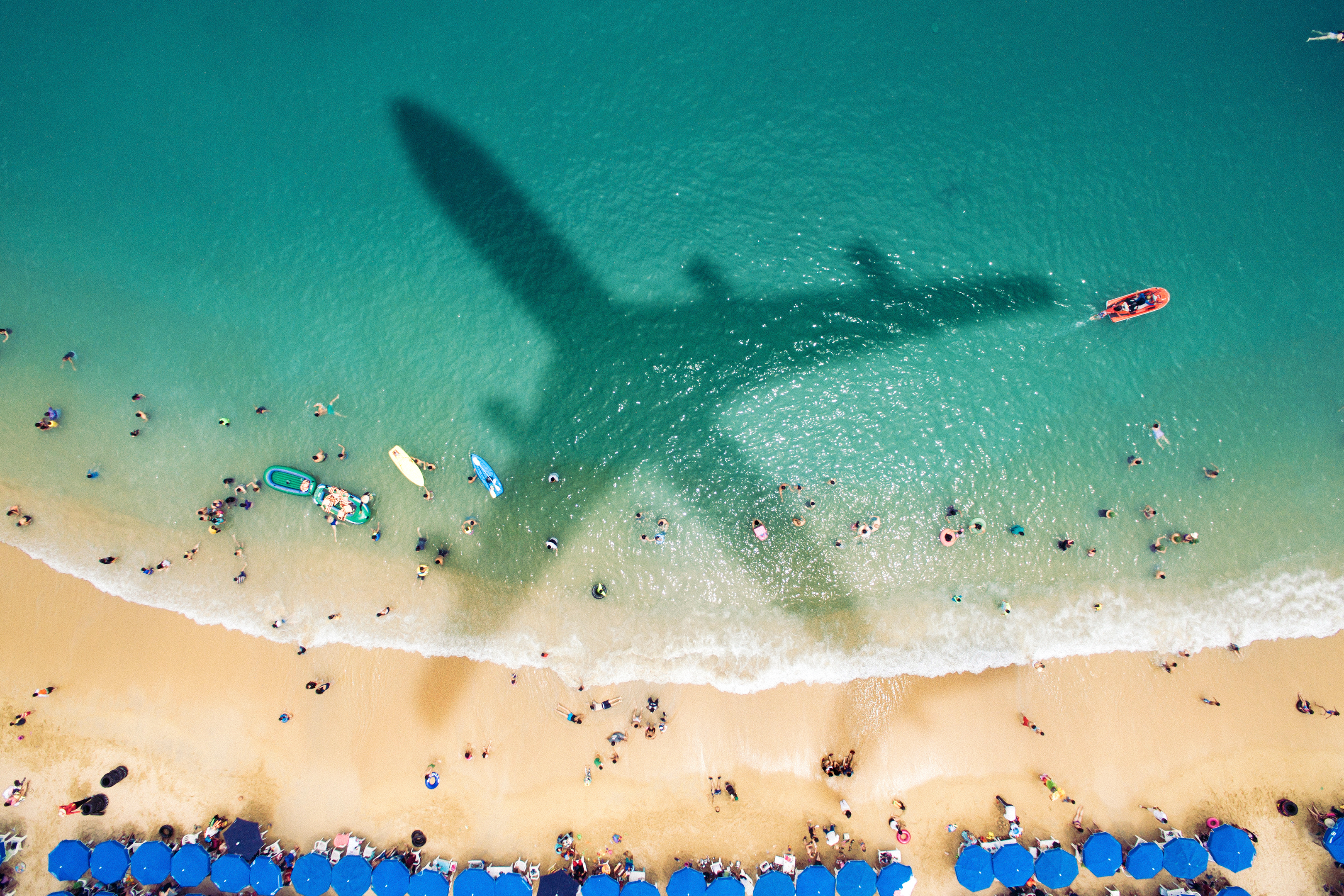 1. Bangkok Airways
Bangkok Airways isn't a large company, but it has established a very positive reputation among Thai fliers. Based at Suvarnabhumi Airport in the country's capital, it covers almost all of the country, flying to tourist hotspots like Koh Samui and Phuket, but also travels further to the Maldives, Myanmar, and India. What makes it so special? Well, the upscale experience is what sets Bangkok Airways apart. It earns its tagline as "Asia's Boutique Airline", offering fine food, comfortable lounges, free WiFi, and an all-round level of service that others can't match.
2. Thai Smile Airways
Moving to a completely different segment of the Thai aviation market, Thai Smile has made waves with its attractive budget fares. Founded as recently as 2012, the airline is also based in Bangkok, and is part of the Thai Airways Group. It flies to all sorts of appealing vacation spots, from Chiang Mai to Surat Thani, and always keeps fares minimal, without compromising too much on comfort. Add in plenty of special offers and a down-to-earth social media presence, and the name is really fitting. This is an airline that genuinely does put a smile on your face.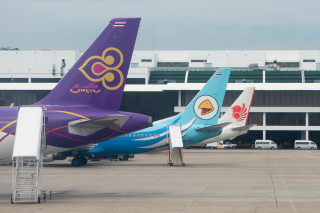 3. Nok Air
Another young but very popular low-cost carrier, Nok Air (Nok means "bird" in Thai, by the way) flies out of Bangkok's other airport at Don Mueang. Operating since 2004, Nok Air has had a few minor hiccups, such as labor disputes with pilots, but that all seems to have been straightened out. As far as passengers are concerned, they can expect attentive service, very reasonable fares, easy web check-in, and creative perks like free mineral water (delivered in an eye-catching Nok Air bottle). Passengers also qualify for discounts at major attractions like the Royal Park Rajapruek, another great reason to choose Nok's low-cost tickets.
4. Air Asia
AirAsia isn't technically a Thai airline, being based in neighboring Malaysia. However, it's such a major player in the Thai market that we couldn't leave it out. AirAsia flies plenty of domestic Thai routes under its Thai AirAsia subsidiary, and it feels like a domestic company, with excellent customer service (and a hefty investment from the Thai King Power Group). Fares are low but checked baggage fees can make tickets more expensive. Even so, if you are traveling light, with a bag under 7kg in weight, you'll struggle to find a more affordable carrier.
5. Thai Airways
We've covered Thai Smile previously, but Thai Airways definitely merits a mention as well. The reason is simple - Thai Airways has recently started to offer a mix of budget fares for economy travellers, and upscale Business Class or First-Class fares. So travellers with the airline can choose exactly what type of journey they require. The company covers pretty much every Thai airport, and also goes the extra mile on-board, with movies and TV for all passengers. That includes children, with cabin crews ready to engage with youngsters, and a range of toys and games available to play. So, if you are traveling as a family, Thai Airways is well worth considering.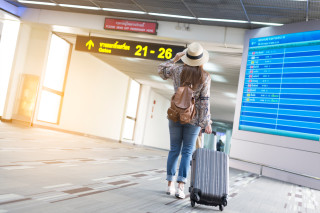 How to Choose the Right Thai Airline for Your Next Trip
Which company you choose will depend on the kind of prices you want to pay, and what on-board experience you require. For instance, Thai Airways is great for keeping kids happy, but is slightly more expensive. If you are a solo traveller with a backpack and nothing else, Nok Air or Thai Smile may well work out better. And Bangkok Airlines will be great for times when only premium services will do. In any case, travelling by air in Thailand is easier and cheaper than ever. Enjoy your trip!
---
Book now through CheapTickets.co.th and discover the best of Thailand!
---
Want to read more?