Things to Know About Duty-Free Shopping
What is Duty-Free?
If you are new to the world of international travel, you will probably find yourself asking the question, "What is duty-free?". Duty free shops are located in international airports, border towns, ports, cruise ships, as well as on board international flights. When passing through an international airport, some travellers will stock items that can only be purchased when flying out of a foreign country or crossing national borders and therefore encounter at least one duty-free shop prior to boarding your flight. Need some help navigating the world of duty-free shopping? Our guide has all the key information you need to make big savings when travelling internationally. We answer common questions about duty free shopping.
Things to Know About Duty-Free Shopping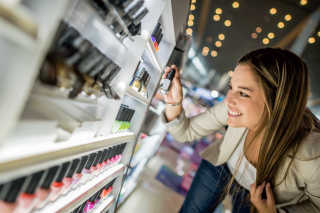 What is duty-free shopping?
Generally speaking, duty-free shopping refers to the occasion when you can purchase specific items without having to pay extra for types of tax, including import, value-added and sales tax. These duty-free shops are staples of airports and retailers sell duty-free products, with some of the most popular items on sale being alcohol, tobacco, fragrances, confectionery, as well as luxury fashion accessories, electronics and more. When shopping at regular shops abroad, you will always be expected to pay the standard taxes of your host country. However, there are certain circumstances where tax rules do not apply. These can include when purchasing goods at sea terminals or during cruise ship voyages, or when purchasing goods at international airports or during international flights.
How does duty free shopping work?
'Duty' is the tax you pay for bringing a product across international borders. For example, if you buy a bottle of wine in France and bring it back to Canada, you might have to pay tax on it twice (in France and Canada). However, most governments waive the duty tax on products purchased by a customer leaving their country. So that the traveLler does not pay the tax twice. Duty free shops cater to these `leaving customers'. These duty-free items can only be purchased when departing from a country or when crossing into another territory. They are for export only and must be taken out of the country where they are purchased. Therefore, if you buy something in a duty free shop, you're not paying taxes on it in the country you purchased it.
But in some cases, the products could cost more depending on geography (where the duty free store is located) and currency exchange rates. In some countries, customers can claim a tax refund if they buy from certain stores near international zones.
Is duty-free shopping cheaper?
Duty-free items which are tax free are generally cheaper compared to regular retail store prices. Before shelling out for a duty-free purchase, you should undertake a quick comparison to see if you could buy the same item at a similar price back home. If you are travelling through a large enough airport, you may find multiple duty-free retailers on offer. You will often find some price disparity between these stores, so it is worth shopping around if you have the time.
Does it save money?
Duty-free shopping can yield big savings, although this depends on various factors such as the type of goods you are looking to buy and local exchange rates. This means that duty free shopping can lead to a considerable amount of savings on your purchases if you know how to do it right. To get the most value out of your every dollar, know how much the item is selling for back home. Don't make the mistake of buying an item at duty free shops only to know that there is a bargain and the same thing is available for a lower price locally. As mentioned earlier, shop around and also compare prices among stores.
Avoid impulse buying. Know what you want to buy ahead of time. This is quite challenging if you are on an airline offering an in-flight duty-free service, which allows you to shop from the comfort of your airplane seat.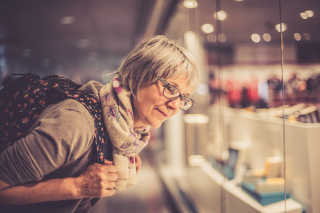 What can you purchase in duty-free shops?
If you want to enjoy the biggest savings when shopping in duty-free, you should focus on purchasing items that would normally be the most heavily taxed. This includes things like tobacco, designer fragrances and liquor. However, you will also find a wide range of cosmetics and beauty products offered in most duty-free shops, while many outlets also stock high-end accessories and luxury fashion items like hand bags and clothing. Most countries offer a reasonably similar line-up of products in their duty-free shops, although this offering will vary from place to place. If you are planning on putting some travel money aside to purchase a luxury item in a duty-free shop, plan ahead and do a little research by understanding which brand shops and items are available prior to arriving at the airport.
Duty-free shopping limits and restrictions
Before you get too excited about your duty-free shopping prospects, you need to remember that strict rules are in place to determine how much duty-free shopping you can buy and take with you. Duty-free restrictions vary from country to country, with many countries imposing a tax-exemption limit to restrict the amount of items you can purchase. If you go over this set limit, you are eligible to pay additional taxes. This can often outweigh the cost of purchasing duty-free items at their full cost. Alcohol, tobacco and fragrances are all subject to strict allowance restrictions. Most countries will allow you to purchase up to 200 to 400 cigarettes, while alcohol is usually restricted based on quantity and also alcohol content. When you come to make a purchase at a duty-free shop, you will be asked to display your boarding pass. This will inform the retailer of your destination, which will determine your purchase allowance. It will also ensure that you are not sold any products which are prohibited by the country you will be landing in.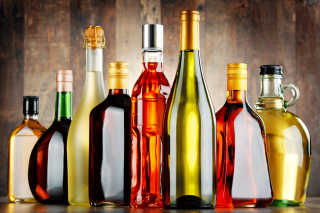 Can you consume duty-free alcohol on a flight?
This is something that many travellers ask themselves after purchasing duty-free alcohol at the airport. Many duty-free retailers are now selling bottled alcohol in pre-sealed bags, whereas in the past, such items were sealed after the point of purchase and prior to boarding. The reason such goods are sealed in this manner is to deter passengers from consuming excessive volumes of alcohol during a flight. These heavy-duty plastic bags are difficult to open by hand and often require the aid of scissors or knives in order to puncture the material. As such items are prohibited from being carried onto an aircraft, it is almost impossible to open sealed bags during a flight. If you are catching a connecting flight, sealed bags containing duty-free items will need to be checked as hold luggage, this may be due to luggage allowance, before the next leg of your journey. However, there are some exceptions to this rule. For example, if both legs of your journey are within the European Union, your sealed duty-free items can be kept with you and stowed as hand luggage, provided you have proof of purchase with you.
Things to remember when duty-free shopping
Never be tempted to purchase more than your allowance when shopping from duty-free stores. Not only do you run the risk of having to pay for extra taxes and duty, you may also find yourself facing extended screening once you arrive at your destination. In some cases, your purchased items may be confiscated if you have purchased prohibited items or gone over your prescribed allowance. Although those travelling in family groups can pool their duty-free allowances together to purchase more goods, age restrictions still apply. Therefore, you can not use the allowance allotted to an underage traveller to purchase additional alcohol or tobacco products. Ultimately, you need to be sensible when carrying out duty-free shopping. Plan ahead to see what is in store at your duty-free shopping destinations, know the rules of the countries you are travelling to and always check the exchange rate to see if you are getting a good deal. Eager to explore the world of duty-free shopping for yourself?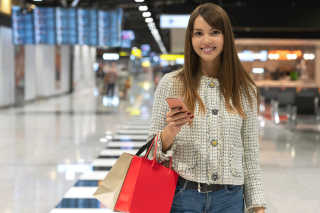 What are the advantages of buying duty free items?
The main advantage of duty free shopping is that you can make big savings on items that are often quite pricey. Another great thing about duty free shopping is the chance to try out new products that are often test-marketed by big brands. You may also have access to products that are not available in your home country. These make for great gifts for friends and family thanks to their novelty. Many travelers also enjoy duty free shopping when they have that extra time in airports that they can utilize.
Duty free shopping can be a successful, and fulfilling experience. But it can also be very unsatisfactory. Keep the above tips in mind. They can help you enjoy your shopping while travelling internationally. Compare our best airfare deals and book your ticket now on CheapTickets.
---
Want to read more travel tips?