Tips to Plan Your Perfect Honeymoon
Tips to Plan Your Perfect Honeymoon
Are you planning for your romantic, dreamy getaway with your special partner after the celebrations? We believe that 'the perfect honeymoon' offers relaxation, privacy, plenty of activities, good food and couples activities to enjoy. And one of the more popular honeymoon (or babymoon) destinations chosen by couples are to tropical islands. Keep on reading to find more of our basic tips when planning for your perfect honeymoon.
What is the best way to plan for a honeymoon?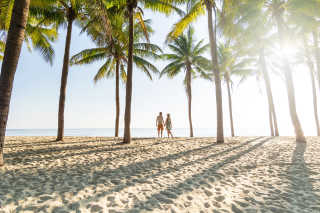 What is a honeymoon and why is it popular? Is it really necessary?
A honeymoon gives newly-wed couples a chance to relax and recover from the stress of planning a wedding and setting up their new home together. Not only is it a celebration of the special event, but it also allows couples to enjoy some much needed quiet time together. Honeymoons may be gifted to a couple as an extension of the wedding and is a great way to make them feel special and celebrated.
Tips on choosing the right honeymoon destination
Make sure to fix your budget for the trip ahead of time. This will help you choose the right location. The next step is to plan your trip length and research some different destinations to find out about activities, privacy, nature or nightlife. Make sure you go during the mild season for the best weather and plan your trip to coincide with any events you want to see. Make sure that there is something to enjoy for both of you.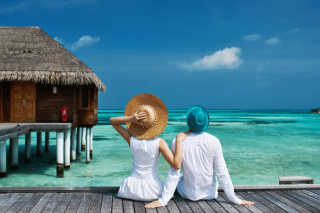 How many days should a honeymoon be?
The average honeymoon lasts at least a week, so usually around seven to nine days. That will give you enough time to relax and unwind, enjoy the time with your partner, and see some of the local sights in the area. It's also long enough to sample the local food and soak up some cultural activities or adventure sports or diving in the area. If time is limited, try to aim for at least five days.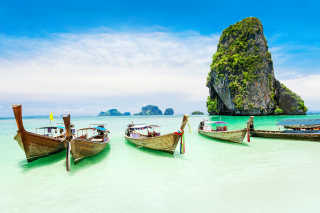 Why are honeymoon destinations to an island popular?
After the big celebration and partying from the wedding, honeymoons provide couples an opportunity to relax and unwind. Soft, white sand, calm waters, privacy and small visitor numbers on a tropical island is a great choice. Most islands are tucked away from civilisation and while they are luxuriously equipped the hustle and bustle of city life is far away. This is just one of the reasons that make island getaways so appealing. The close proximity of nature and watersport activities like diving, swimming or snorkelling means there is something to enjoy right on your on-the-water doorstep. The quiet comfortable hammocks and the feeling of getting away from it all is one of the main draws of a honeymoon on an island. Some private islands and resorts can only be reached by boat, adding to the remote and peaceful mood.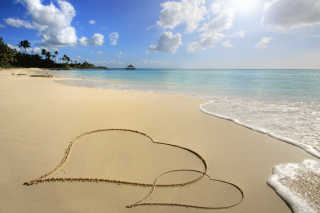 Which islands are best for a honeymoon?
Scattered across the globe you will find beautiful islands with gorgeous beaches, lush, island vegetation, ocean-side villas, pools, private gardens, balconies and the best views and adventure activities. Read more about our best choices of islands to visit for a romantic honeymoon.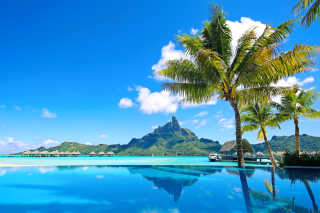 Pick your perfect island paradise for the most memorable honeymoon
As we wait for borders to open and for travel to resume normally, find the answers to some of these questions:
1. How much do you want to budget for your honeymoon?
2. How long do you want your honeymoon to be? Five, seven, or nine days?
3. What part of the world do you want to go to?
4. Where do you want to stay? In a hotel, a private, bungalow, etc?
5. What do you want to do during your honeymoon? What activities are available?
AND most importantly...
6. Which site are you going to book your airline to your final destination?
Although to reach some of these islands, a direct/non-stop flight may not be available from your departure city, but CheapTickets.co.th can helps you to plan and book your journeys with confidence.
Similar to your wedding planning, start planning in advance. Compare our best airline flight deals at least half a year or six months in advance as last minute flights are usually quite expensive.
---
Want to read more?