21 Luxury Brands and Their Origins
21 Luxury Brands and Their Origins
Have you ever wondered where your favourite luxury brands come from and their origin stories? Learn all about 21 Luxury Brands and their origins to know more about the cities, landscapes, and culture the most luxurious brands have been inspired by.
---
Luxury Brands in France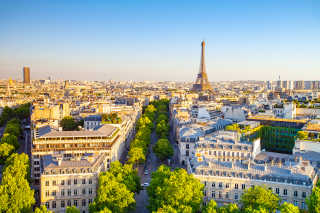 1. Christian Louboutin: Paris, France
Christian Louboutin opened his first store in 1992 in Paris, where his now world-renowned red-soled shoes were worn by Hollywood stars and fashionistas alike. The red sole idea was born on accident, when Louboutin encountered his assistant painting her nails red at the same time he was figuring out how to make a shoe prototype look less dull. Now, the red-soled shoes are an iconic fashion statement in the celebrity world.
2. Louis Vuitton: Paris, France
In 1837, 16-year-old Louis Vuitton arrived in Paris, where he worked as a craftsman at the Parisian atelier of Monsieur Maréchal. Although at the time Paris wasn't the fashion capital of the world it is now, it was where Vuitton established his luggage empire. As his business began to grow, he moved to Asniere, where he employed 20 craftsmen to create his trunks. It was in 1880 that his son George created and patented a locking system for the trunks that made it impossible to pick the locks. This design is still used in many Louis Vuitton trunks today.
3. Cartier: Paris, France
Cartier was founded in Paris in 1847 by jeweller Louis Francois Cartier. Cartier's son Alfred took over the business in 1899 and moved it to the rue de la Paix in Paris, while his brothers expanded the brand overseas to London and New York. The brand was also quick in turning its attention to watches, and designed one of the first wristwatches, the Tortue in 1912.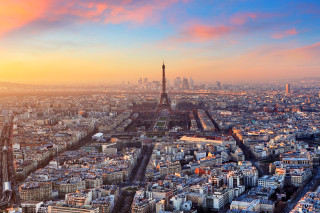 4. Givenchy: Paris, France
Hubert James Taffin de Givenchy founded his namesake fashion house in 1952, when he also presented an iconic collection, called 'Les Séparables' which consisted of cotton puffy blouses and light skirts. His elegant designs attracted actresses and other celebrities, such as Audrey Hepburn. The little black dress the actress wore in the film Breakfast at Tiffany's was designed by Givenchy and is regarded as the most iconic item of clothing in the history of the twentieth century.
5. Dior: Paris, France
Founded by Christian Dior in 1946, the Dior fashion house was revolutionary from the start and was an established fashion empire by the mid 1950s. Located on 30 Avenue Montaigne in Paris, Dior dressed numerous celebrities, including members of the royal family.
---
Luxury Brands in Italy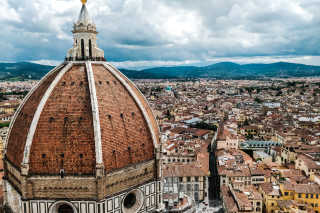 6. Gucci: Florence, Italy
Luxury fashion house Gucci was founded in Florence, Italy in 1921 by Guccio Gucci, when he bought a shop on 7, Via della Vigna Nuova. The shop started out as a luggage manufacturer for the Italian high society. The Gucci logo is regarded as the most recognisable logo in luxury branding, and was designed by Gucci's son, Aldo Gucci. The two G's on the logo reference the initials of Guccio Gucci. Today, Gucci remains true to its founder's roots and keeps its production in his native city of Florence.
7. Fendi: Rome, Italy
Another fashion house that originated in Italy is luxury brand Fendi. Adele and Edoardo Fendi founded the company in 1925, right in the heart of Rome on Via del Plebiscito. At first, Fendi was a small leather goods shop, after which the couple set up a secret fur workshop. In 1980, Fendi expanded their range to include sweaters, jeans, perfumes, household decorations, and more. They even produced the uniforms of the Rome police department in 1985! Fendi is now situated in the Palazzo della Civilta Italiana, where visitors can go to get the full Fendi experience.
8. Bvlgari: Rome, Italy
Bvlgari was founded by Greek silversmith Sotirios Voulgaris in 1884. Although he was born and raised in Greece, it was his visit to Rome in 1877 that gave birth to his idea of Bvlgari, and where the brand's first jewellery shop originated in 1884 Bvlgari's success can be attributed to the way the brand honours Rome and its history and traditions. Many of the brand's products reflect Italian quality and style.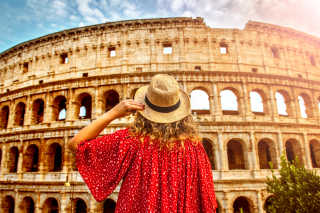 9. Versace: Milan, Italy
Gianni Versace founded Versace in Milan in 1978, in Via della Spiga. Gianni claimed that the infamous Versace logo was influenced by the Greek artwork that he used to see growing up in Rome. The reason for choosing an image of Medusa, he said, was due to the way she made people fall in love with her and he hoped his company would have the same effect on its consumers.
10. Ferrari: Maranello, Italy
Enzo Ferrari founded his namesake brand Ferrari in 1939, in a town called Maranello in Italy. After the first car was built, the company rose to fame as the Ferrari name was known all over the world by the 1950s. In the last few decades, Ferrari has established itself as one of the most luxurious sport car companies in the world.
---
Luxury Brands in the United States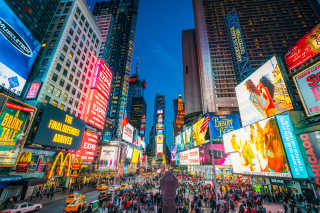 11. Tiffany & Co: New York, USA
Tiffany was founded in 1837 by then 25-year-old Charles Lewis Tiffany, when he and his friend opened a stationery store in New York. The company soon received international recognition when it won the silver craftsmanship in Paris at the 1867 World's Fair. It was in the 1940s when Charles designed the signature blue colour of the company, which is now recognised worldwide.
12. Harry Winston: New York, USA
Another iconic jewellery company that was founded in New York is Harry Winston, by gemologist Harry Winston in 1932. Known as the 'King of Diamonds', Winston was renowned for his innovative designs and aesthetic. The House of Harry Winston can now be found all over the world including London, Paris, Geneva, Shanghai, Hong Kong and Tokyo.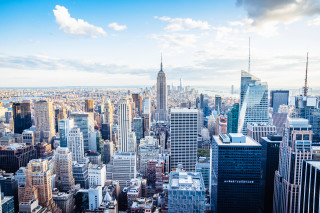 13. Kate Spade: New York, USA
Fashion designer Kate Spade launched her collection of six essential handbags in 1993 in New York, after which the company expanded and began selling their products in luxury stores. Today, they are a global brand and have extended their production line to include clothes, shoes, jewellery and more.
14. Tesla: California, USA
Tesla was founded in 2003 by engineers Martin Eberhard and Marc Tarpenning in San Carlos, California. They named the company Tesla Motors, after the inventor Nikola Tesla who discovered the properties of rotating electromagnetic fields. In 2017, they removed Motors and changed the company name to Tesla. Although Elon Musk is often synonymous with Tesla, he only joined the company in 2004 and is Tesla's 4th CEO.
---
Luxury Brands in the United Kingdom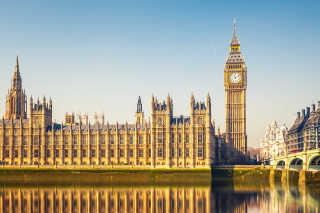 15. Burberry: Hampshire, England
Thomas Burberry founded the Burberry House in Basingstoke in 1856, when he was only 21 years old. His clothing was heavily influenced by the British weather as he believed that his designs should protect people from the rain in Britain. In 1879, he invented the gabardine, a weatherproof fabric, with which he revolutionised rainwear.
16. Jimmy Choo: London, England
Jimmy Choo opened his first shop in Hackney in 1986. As the son of a shoe cobbler, Choo was a part of the shoemaking world from an early age. By the age of 11, Choo had already made his first pair of shoes. After opening his shop, Choo's reputation skyrocketed. Within the first two years, his shoes were in Vogue, and by the 1990s, Choo had stores in Los Angeles and New York.
17. Vivienne Westwood: London, England
Vivienne Westwood rose to fame in the late 1970s for her contributions to the punk rock movement. She debuted her first collection, titled 'Pirates', with partner Malcom McLaren in 1981 in London.
18. Mulberry: Somerset, England
Founded in 1971 by Roger Saul, Mulberry was named after the trees that he would see on his way to school everyday in England. From the help of his mother, Saul began making buckled leather belts. It was his sister, Rosemary, who designed the logo of the Mulberry tree, which is now recognised worldwide. The company then started producing bags, shoes and eventually, clothing. It is now one of the most renowned luxury leather companies in the fashion world.
Other luxury brands in the world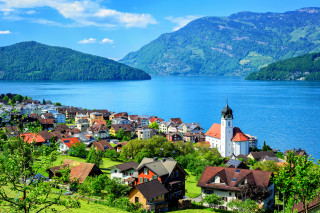 19. Balenciaga: San Sebastián, Spain
Cristóbal Balenciaga founded his company in San Sebastián in 1917, where his clothes were mainly worn by the Spanish royal family and the aristocracy. However, when the Spanish Civil War occurred, he was forced to close his shops and move to Paris. In Paris, Balenciaga became world-famous for revolutionising women's clothing in the mid-20th century.
20. Rolex: Geneva, Switzerland
Rolex was founded by then-24-year-old Hans Wilsdor in 1905. At the time, wristwatches weren't precise, but Wilsdorf was determined to make them not only elegant, but accurate as well. Thus, he moved to Geneva, a city that was renowned for its watchmaking, and registered Rolex S.A. In 1910, Rolex reached a milestone as the wristwatches became the first to be certified of chronometric performance.
21. Porsche: Stuttgart, Germany
The history of Porsche begins in 1948, when founder Ferdinand Porsche established the Porsche brand with 200 employees in a small garage in Stuttgart. The first model, named the 'Porsche 356' was introduced the same year. A few years later, the company released the '550 Spyder', which skyrocketed its success in the car industry. The 10,000th Porsche was released by its 25th anniversary.
---
Once the time is right and you're ready to shop till you drop, visit these amazing worldwide destinations with CheapTickets.co.th.
---
Want to read more?