Popular Travel Souvenirs
Once getting ready for your next trip, remember the importance of leaving some free space on your suitcase. Don't forget that you'll need it in order to bring souvenirs back home, either as a present for the family and friends, or to keep at home as a memory of the trip. For most travellers, getting or buying souvenirs is a must in all their trips, so here's a list of 7 popular travel souvenirs that you can't forget to buy when visiting the following places.
---
1. I Love New York T-Shirt
Have you ever come across someone that has travelled to New York and returned with a souvenir, like a T-shirt that says, 'I ❤️ New York' or 'I ❤️ NY'? Among all the souvenirs that you can get in the city, this may be one of the most popular ones. You can find it in any souvenir shop, in any colour, at low prices. Don't forget to buy one and let everyone know you went to The City that never sleeps!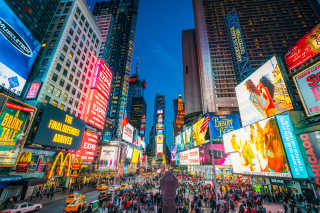 2. Fake Food from Japan
If you ever visit Japan, you may notice something unique everytime you go to a restaurant. Placed next to the entrance, you may find a glass case displaying various dishes available at that restaurant, but actually made out of plastic. These plastic figures are called 'shokuhin sampuru', which literally means 'food sample'. Shokuhin sampuru saves many tourists from the language barrier when going to a restaurant and that's why many times they buy them as souvenirs when available at souvenir or gift shops.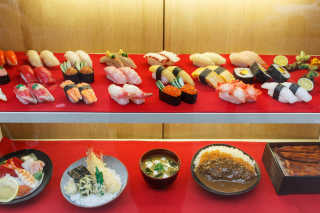 3. Small Eiffel Tower from Paris
If you walk around the beautiful streets of Paris, you will for sure find many small shops and even some peddlers that sell small representations of the most iconic monument in the french capital, the Eiffel Tower. You can find them in different colours, sizes, and even as a key holder. You can expect to pay around 2 € for the small version of it.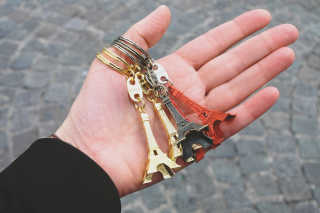 4. Chocolate from Belgium
Belgium is known for having the best chocolate in the world, due to the high level of cocoa that it contains and the use of pure cocoa butter. This unique way to make chocolate also makes it quite expensive, but the price doesn't prevent the tourists from stocking up on chocolate when they travel to the country.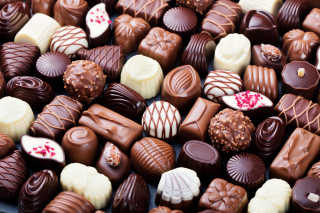 5. Turkish Evil Eye
The Turkish Evil Eye, or also known as 'Nazar Boncugu', is a talisman that Turks use to protect themselves from bad luck. This is why, if you go to Turkey, you will see this sign in many places. The Evil Eye has become a big association to the turkish culture, and most tourists won't leave the country without buying their own talisman.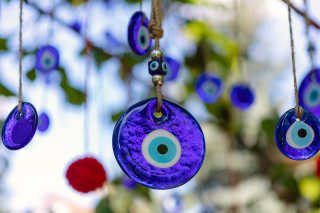 6. Spices from India
There's nothing more characteristic from India than their huge variety of spices that make their food much more tasteful and unique. All types of spices are sold in local markets, but visiting Delhi's spice market, Khari Baoli, is a must if you visit the city, since it is the largest spice market of Asia. Take some spices home with you, and you'll be able to feel like you are back in India everytime you add them in your meal!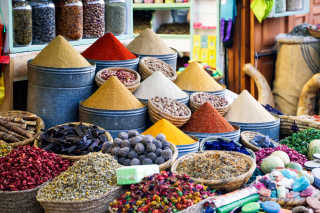 7. Matryoshka Doll from Russia
A 'Matryoshka', or Russian doll, is a group of wooden dolls of different sizes that are empty inside, in order to be placed inside the doll with the following bigger size. Traditionally they represent a mother carrying a child and designed with a lot of colours and decorative elements. Since it became one of the most popular souvenirs to get from Russia, the production of them has increased and they are starting to be painted as different famous characters, out of the traditional paint. Make sure you get your Matryoshka!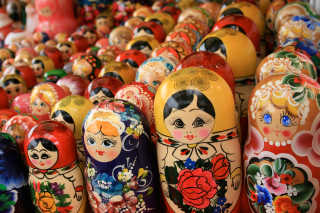 Souvenirs are without a doubt a beautiful way to always remember what made that county and that trip special. And the truth is, you won't find a country without a popular souvenir to take home: an elegant venetian carnival mask from Italy, LEGO toys from Denmark, beautiful lanterns from the United Arab Emirates, any gift made out of Hill Tribe fabric such as purses and harem pants from Thailand, a nicely crafted boomerang from Australia or a chullo hat from Peru. Remember that a trip can be lived 3 times: when you plan it, when you make it, and when you remember it. CheapTickets will help you with the first one, and souvenirs with the last!
---
Want to read more?