Tips for travelling to Rome for the first time
10 things to know before travelling to Rome
Are you planning on visiting Rome for the first time? Great idea! Rome, also called the 'Eternal City', is said to be a museum in itself, taking you back to 80 A.D., when the Colosseum was built. But even if this city is magical, there are some things that could take you back to reality, so for that not to happen, here are 10 things you should know before travelling to Rome, and enjoy the city at its best.
How should I prepare for a trip to Rome?
---
1. Transport from the airport to the city
Rome's international airport, Fiumicino Airport, is located outside of the city, 34.5 km away, and the two ways of transportation from, or to, the airport are by the train or cab. But, one little thing to know about choosing the cab option is that there is a fixed fare and legally the taxi driver cannot change the amount of the fare. But as many tourists don't know about it, the ride can cost up to €80 (around £68), or the driver will make you pay €50 (around £42) per person when sharing a cab with your fellow tourists. This is why, if you're taking a cab to the city, you must let the taxi driver know about the fixed fare and state that you will not pay more than that.
2. Plan your visit ahead
Even if you want to do a spontaneous trip to Rome, it's always good to plan your trip ahead, even more when needing to buy entrance tickets. So, make an itinerary or a list of places and the time you want to go. But the planning doesn's stop there. Public transport in Rome is not 100% reliable, even if you can reach most places that are in the city by foot, you will also need to plan the transportation time. If you do want to use public transport, take the ride before the ideal one, to be sure to arrive early and on time for the activity!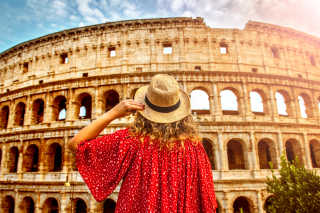 3. Best places to sit and eat
Now let's talk about what's really important: Italian food. The first thing to know about Roman food is that in restaurants they don't make pizza. If you go to a local restaurant they might even argue that you should go to Napoli for pizza, but you must try the Roman street pizza, which its sold in squares in little shops around the city. Two of the main Roman dishes are cacio e pepe and the carbonara, which you must try during your trip. One little tip before choosing a place to eat is that it should not be too close to the tourist attractions, as the prices might be a lot higher than they should. Instead try and go to Trastevere, a very pretty neighbourhood with many good restaurant options, and an amazing nightlife to have a drink after dinner.
4. Scams in the street & pickpocketing
Something to be really careful with when walking down the streets of the beautiful Rome are pickpockets. So keep your bags closed and your valuables in a hard place to reach. Another thing to keep in mind is that some people might come close to you offering gifts (bracelets, little souvenirs...), they will say it's a gift from them to you but will expect a compensation if you do accept it, so it's always better to gently decline and continue what you were doing.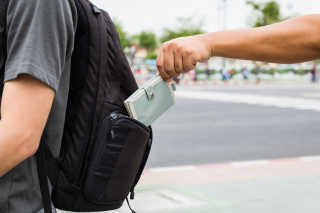 5. Crowds 24/7
Rome being as magical as it is, it's no surprise everyone wants to visit it and experience it for themselves, making the city crowded all year long. For places where you have to get tickets, there's no problem, even if it's full you still will be able to enter. But for other places where there is no entrance fee, it's always better to arrive early. And if you want that perfect Instagram shot in La Fontana di Trevi (aka the Trevi Fountain), where there is no one in sight, the trick is to arrive right when the sun comes up. It's a bit of a challenge but it's 100% worth it.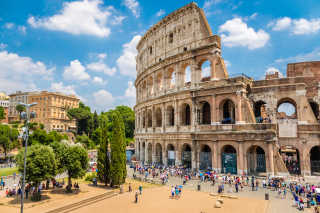 6. Be careful with scooters
The main way of transportation for Romans are scooters, where they take the chance to break a couple of traffic rules to be a bit faster. Meaning that the tourists that are not used to the Roman way of driving a scooter should be extra careful when crossing the street or walking on the street. Nobody wants an angry Italian man yelling at you and ruining your holiday mood.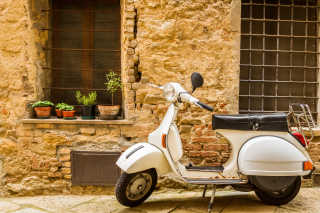 7. Take advantages of the free sights
Rome has many spots where you can enjoy the view of the city free of cost, like the Giardino degli Aranci (Orange Trees Garden), giving you a breathtaking view of this beautiful city. Even if the views from the Vatican and the Foro Romano (Roman Forum) are incredible, choose another spot where the view is as good and where you can enjoy a little picnic, relax and take in the beauty of Rome.
8. Don't drive around Rome
Some people are used to hiring a car when travelling to another country, as it's one of the best option to explore the area. And it would be nice to rent a car when making a self-drive through Italy, but when in Rome try to leave your car parked and safe. Italians have a unique way of driving which other nationalities are not used to so it can be a bit more difficult and nerve wracking to drive around Rome.
9. Clean water fountains in the streets
One of the best things of Rome, apart of how beautiful it is, is that you don't have to buy plastic water bottles! Just bring a water bottle with you and fill it up in the streets as Rome has clean water fountains around the city. It will be one of the most refreshing water you will ever taste so give it a try and taste this city's water! You never know, maybe it comes from the Fountain of Youth...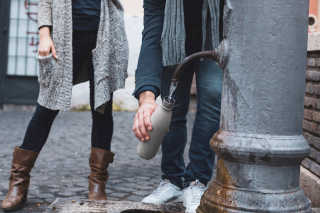 10. Learn a bit of Italian to make your trip easier!
Italians are known to be a bit stubborn, even more when having to speak English. But if you show your interest in their language, you might already be in their good side, and they will be more keen to help you with anything you need. Plus is always nice to learn a bit of the language of the country you're visiting. A little 'buongiorno' never hurt anyone.
---
Now that you know the top 10 tips before visiting Rome, are you ready to visit this magical city? Well, if yes, book with CheapTickets.th and enjoy our best flight deals for a Roman holiday! What are you waiting for?