Explore the Philippines in 3 days
How to spend three days in the Philippines?
There is a country that consists of more than 7,000 islands and with bustling cities, dazzling beaches, sublime mountains, rich history and fresh tropical fruits. This is the fascinating Philippines! Engage all your senses, to smell, taste, and experience the unique Philippines with this ultimate three-day itinerary.
Ultimate three-day itinerary in the Philippines
---
Day 1: Explore the diverse Manila
📝Itinerary: Intramuros - St. Agustin Church - Fort Santiago - Manila Bay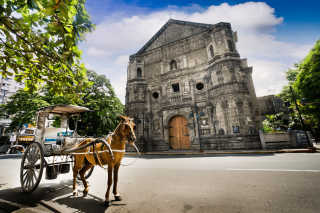 As the capital city of the Philippines, Manila has also been crowned 'Pearl of the Orient' because of its picturesque location and spectacular natural landscapes. This modern, teeming metropolis is full of things to see and do.
📍 Take the time machine in Intramuros
'The Walled City', Intramuros, is the oldest neighbourhood in Manila. If you are a fan of historical places, here is a must-visit. Intramuros is a reminder of the Philippines' turbulent history, which will take you back to the old Spanish times, and the quaintness is nicely preserved. Satisfy your classy soul by taking a horse-driven carriage, also called Kalesa, or just stroll around the streets to feel the nostalgic setting in this modern city.
📍 Explore the historical stories at San Agustin Church & Fort Santiago
San Agustin Church and Fort Santiago are must-sees if you want in-depth knowledge of Philippine-Spanish history. Being one of the UNESCO World Heritage Sites, San Agustin Church Manila is one of the oldest stoned churches in the Philippines (completed in 1602) and the most . Having experienced the numerous earthquakes and bombings, the church is still standing and well maintained. The church exhibits notable Baroque style features, especially for its ornate interiors and ceiling paintings.
Step further to Fort Santiago, which offers wide-open spaces on the bank of the Pasig River. It's a wonderful escape that could ease your mind from the hustle and bustle of the big city. Here, you can soak in Manila's rich history and culture by learning about the life of the national hero, Jose Rizal.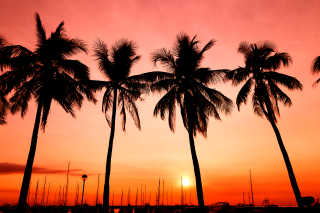 📍 Enjoy the stunning sunshine at Manila Bay
Manila bay is an outstanding place offering one of the most iconic sunsets. Chill yourself on Roxas Boulevard after an intensive day of sightseeing. You can either take a walk or rent a bike. Passing through a stretch of coconut trees dyed golden by sunset and witnessing the sun waning light until it disappears into the horizon. Finally, end your Manila day by enjoying this unique metropolis's amazing cityscape and night view.
Where to eat in Manila? 🍽️
Food is a great way to get to know a destination's culture. Manila is right the paradise for foodies, not only because of its affordable price but also the mouth-watering delicacies. Start your culinary adventure through these recommended spots.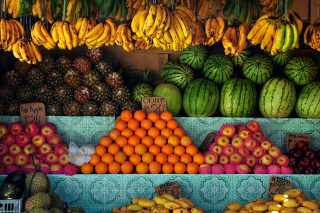 Legazpi Sunday Market
Experience the vibrant and relaxed atmosphere at Legazpi Sunday market. Cooling yourself down with fresh fruit drinks you can easily find in various vendors. Apart from local Filipino street food such as skewered pig and chicken innards, you can also enjoy international cuisines, including Chinese, Thai, Malaysian, Japanese and Mexican dishes.

Quiapo Market
Throw yourself in this busy, chaotic, and active area with diverse stalls selling almost everything! Follow the steps of locals to explore the fresh produce, meat, seafood, spices, and a wide variety of specialty and prepared foods. As the largest market throughout the Philippines, Quiapo Market is a great representation of the nation's culture.

Binondo Chinatown
Binondo gives you a glimpse of the life of the Filipino-Chinese community. If you are looking for authentic Chinese food, you are at the right place. Binondo, the oldest Chinatown in the world, is a place with a rich culinary history and has been beloved by locals for generations. You can spoil yourself with flavourful, timeless, and affordable Chinese dishes here.
---
Day 2: Discover the old town of Cebu
📝Itinerary: Magellan's Cross - Basilica del Santo Niño - The Carbon Market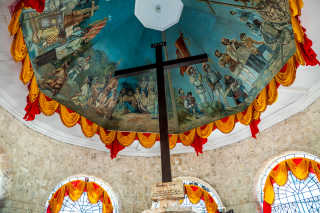 Cebu is a perfect blend of the new and the past. It is the oldest city and first capital of the Philippines. The 16-century Spanish colonial heritage will drive you to the past in the 1500's. You will discover the rich history of the origins of Christianity in the Philippines.
📍 Trace the roots of Spanish history at Magellen's Cross
Cebu is where Magellan first landed in the Philippines and where he was buried eventually. Magellan's Cross, the most crucial landmark of Cebu, represents the historical and religious (Catholic) significance of the Philippines. Along with colonisation, Magellan also brought Christianity to the Philippines. Wandering in this tiny place filled with the history that transforms you back in time when Christianity was embarked in this country.
📍 Unveil the mysteries of Holy Child at Basilica del Santo Niño
Just located next to Magellan's Cross, you can move further to Basilica del Santo Niño, which has a deep cultural significance for Cebu according to the land of Christianization in the Philippines in the 16th century. Not only being rich in history, but the church also endured destructive forces, including bombing from World War II and earthquakes. After experiencing so many traumas, the church still stands to this day. Even if you are not Catholic, this place is still worth a visit for its amazing and peaceful interiors and mysterious stories of the Holy Child.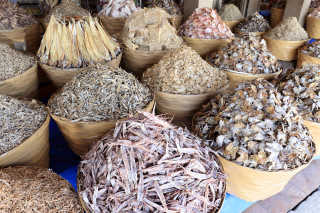 📍 Feel the lively vibes in The Carbon Market
Adventure yourself in The Carbon Market, the largest and oldest public market in Cebu city. There are endless shops on both sides and many outdoor vendors as well. It's the best place to see how locals live and feel the lively vibes after some cultural tours. You can find a wide variety of Cebu's agriculture and produce on sale, such as seafood, fresh fruits, and vegetables, at a very low price. However, don't forget to keep your guard up, pockets closed, no valuables visible, and take the usual precautions. So you'd better keep an eye on your personal belongings while strolling around.
Top 10 popular street food you need to try in Cebu 😋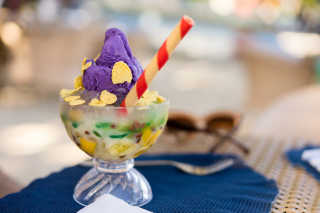 Siomai
Bibingka (rice cake)
Fried fish ball
Ginabot (fried intestines)
Pinaypay (banana fritters)
Lechon (roasted suckling pig)
Balut (duck embryo)
Kwek-kwek (orange coated quail eggs)
Halo-Halo (milky shaved ice with toppings)
Dynamite Lumpia (fried egg roll stuffed with chilli and cheese)
---
Day 3: Dive into the ocean in Cebu's surrounds
Besides historical relics, Cebu boasts idyllic islands, stunning beaches, vibrant coral reefs, and excellent diving sites. Here are two recommended options to spend your last day at the end of your journey. Explore the Philippines beyond the waves, and discover the curative of the ocean and colourful marine lives. Let the blue ocean uplift your Philippines holiday!
Entertain yourself in Malapascua 🏖️
🗺️ Distance from Cebu: 80 km
⏳ Travel time: 3 hours
🚌🚢 Transportations: take a bus to Maya - take the boat from Maya to Malapascua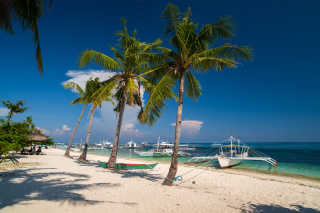 Situated in the north of Cebu, Malapascua is the best beach gateway to spend your sea, sun, and sand holiday! Take a rest on Lagon Beach, which is one of the most beautiful beaches in the Philippines. Enjoy the endless sunshine and stunning sea view on this gorgeous white beach. You can also entertain yourself with various fun activities, including scuba diving, wakeboarding, and thresher shark watching. There are a lot of fantastic diving spots you can choose from in Malapascua!
Swim with the whale shark in Oslob 🤿
🗺️ Distance from Cebu: 118 km
⏳ Travel time: 3 hours
🚌 Transportation: take a bus from Liloan in Cebu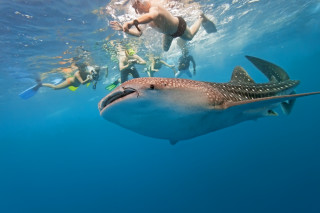 Oslob is a small town located in the southern part of Cebu, and it's well-known for whale shark watching. Actually, these gentle giants are not originally from Oslob; the fishermen feed them regularly, so they just come by for a few hours each day to have some snacks. Thrill yourself swimming with the whale sharks! It will be an unforgettable experience for you to see the beautiful marine creatures roaming throughout the ocean freely.
---
Alright, are you prepared to be captivated by the Philippines? I hope this three day itinerary could help you discover this amazing country. Check and compare our great flight deals and set off your next journey with CheapTickets.co.th to explore the sights, sounds and flavours of the fascinating Philippines!
---
Want to read more?