Top Mountains to Climb in Europe
Top Mountains to Climb in Europe
A surprisingly mountainous continent, 20% of the European landmass is occupied by mountain regions. Most of this land lies within the continent's ten major mountain ranges. Europe's best mountains aren't necessarily the ones with the greatest height, although size does matter to some extent. What hikers really want however, are mountains that offer unique challenges, accessibility, immense views and interesting terrain. The question is therefore not so much what are the main mountains in Europe, but which are the most popular ones to climb? From Russia to Spain, we've compiled the top mountains to conquer in Europe, giving you something to consider when you book your next holiday.
Which are some of the most challenging mountains to climb in Europe?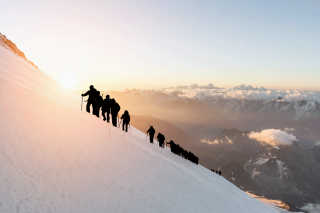 Mont Blanc, Italy and France
The highest mountain in the Alps, Mont Blanc is regularly viewed as the ultimate European climb. The mountain itself has one foot in Italy and one in France. There are a great many routes to choose from but most trekkers take the Goûter Route, which avoids the glacial crevasses. The snow-capped peak requires proper equipment and skill to complete. It's also important to note that it is one of the most dangerous mountains in Europe for hikers, so only seasoned and well-prepared hikers should attempt Mont Blanc. Once ascended however, it serves up one of the most amazing views experienced anywhere in the Alps.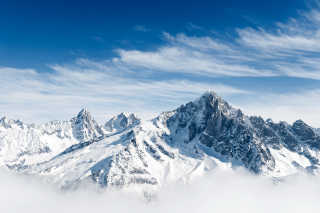 The highest peak in Slovenia's Julian Alps, Triglav Mountain is famed for its stunning views. It's also a national symbol and considered a pilgrimage for many Slovenians, who attempt to reach the peak at some point in their life. It's also become a mecca for hikers from all over the world, who are drawn to its majesty and beauty, but also to the fact that it's not a particularly technical climb. For the most part it's an intermediate level climb, although some steeper sections close to the peak may require the use of rope. The base is located just a two hour drive from the Slovenian Capital of Ljubljana.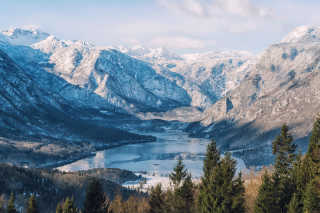 As the mythical location of the Greek Gods, the Mount Olympus hike is steeped not only in beauty but legend too. There are a variety of climbs to choose from, but most climbers start at Litochoro, located 96 km from Thessaloniki. For the most part it is a non-technical hike, although the final section from Skala to Mytikas requires rock scrambling skills.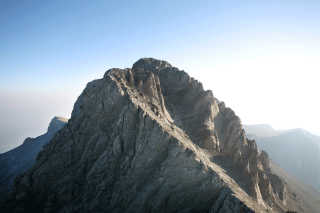 A truly mountain-shaped mountain, the Matterhorn looks exactly like a child's drawing. Located in the Alps across both Switzerland and Italy, it is typified by its steep slopes and snow-capped peak. There are eight main routes, many of which are hugely technical climbs that take in snowy terrain. Like Mont Blanc it is best undertaken by experienced climbers and as part of a guided group. The ascent is possible however in as little as five hours. A ten-day circuit which goes around, rather than over Mont Blanc, takes in many beautiful sights and is a great choice for less experienced climbers.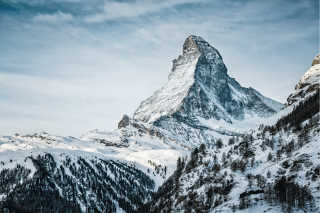 Europe's highest peak, Mount Elbrus, is located within the enigmatic Caucasus Mountain Range, close to the Russian/Georgian border. A dormant volcano, both of Elbrus' summits are in fact volcanic domes. Once at the peak the views across the Caucasus Mountains are simply jaw-dropping. There are only two main routes, both of which are extremely challenging climbs and are only recommended to experienced climbers. Those that do succeed can tick it off as one of the Seven Summits, a group made up of the highest mountain in each continent.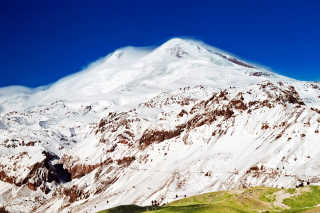 Mount Perdido is the easiest mountain climb on this list, making it a great choice for beginners and families. Despite its relative ease, the unforgettable views from its summit still make it one that is worth conquering. Located in the Spanish Pyrenees, the peak offers views across the distinctive Añisclo Canyon and the wider Ordesa National Park. For more of a challenge some hikers approach the mountain from France instead of Spain.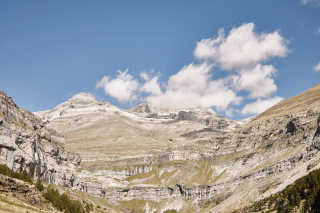 Affordable flights to Europe are plentiful and you can get the best price by entering your destination at CheapTickets to find the best price for your next climbing trip to Europe.
---
Love the outdoors?