Travel Tips when Travelling Solo
Travel Tips when Travelling Solo
Taking a vacation in a foreign country can be exciting and is the perfect opportunity to relax and unwind. However, when you're far from home and travelling alone - there are some important safety measures to consider. There are also some great ways to meet new people and enjoy your solo stay! The good news is that successful solo vacations are definitely possible. Here are some travel tricks and tips when travelling alone/when travelling solo that can keep you safe, while making sure you have a great time.
---
1. Choose the right destination
Not all destinations are created equal when it comes to solo travel. Choosing the right destination for a holiday alone is vitally important. Where a destination has a low safety profile it is better to avoid the location altogether and opt instead for an area with a safer social structure. This will mean a more enjoyable experience and more tourist-support measures in place which allow you to make the most of your holiday me-time. If you're holidaying alone for some self-reflection you need to feel secure in your space.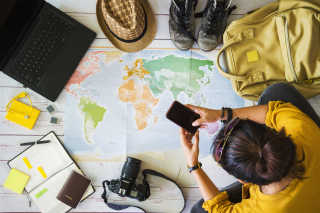 2. Act like a local, not a tourist
When you are buzzing with excitement about the beaches, shops, food markets, night clubs and landmarks it is easy to forget that you're probably drawing a lot of attention to yourself. Of course, be excited and immerse yourself in the area, but take the time to safeguard your possessions like handbag, wallet and keys and your important travel documents. Keep your valuables in the hotel safe and take just the amount of money you need for the day. When out and about make sure you don't leave your bag or wallet unattended. Consider purchasing an anti-theft backpack, or a bag worn close to the body so you always know where your personal items are when out and about.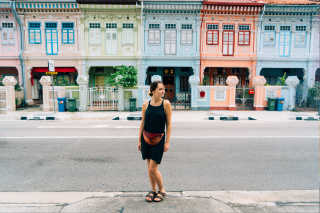 3. Book tickets and events online with e-tickets
If you're planning to visit an opera, ballet, sports event or take a train or bus to another area in the city, make use of e-ticket options so you won't need to carry cash. Safeguard your phone or iPad by keeping it with you at all times in a special bag or pouch.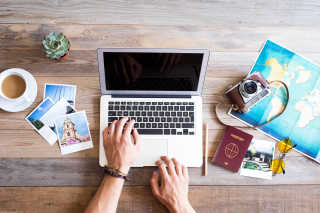 4. Get travel insurance
Every traveller can benefit from travel insurance but this can be particularly important when you find yourself in a strange city alone. Travel insurance covers medical emergencies, flight and other delays, medical evacuation and luggage issues like lost, stolen or damaged bags. It may also cover damage to a rental vehicle, a pre-existing health conditions and trip cancellations for various reasons.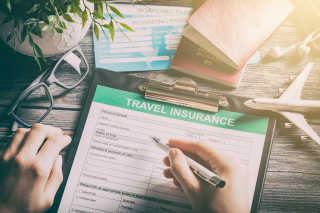 5. Keep in touch with friends and family
Download an app like "Find my Friends" and keep family and friends notified of your whereabouts at all times. This is an excellent way to give your family or significant other peace of mind. It is also invaluable should they encounter any problems in trying to locate you.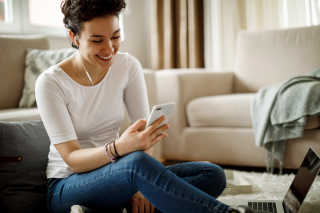 6. Download an emergency tracking app
Download a safety app that uses a panic button system and allows professionals to immediately locate your exact whereabouts in the event of an emergency - they can be critical in the event of a crisis or personal safety issue and can be used to send SOS messages with a single button - making you feel safe as you travel! This is particularly useful if you are going on a long hike across hard terrain.
7. Learn the local language
Knowing some important phrases in the local language can be very important. Not only will it enable you to connect with people in the cities or towns but it means you can order basic food, ask where a phone or bank is, ask for directions and ask for important phone numbers. It's also a great way to feel more at home and learn a new language! And remember, the locals will know the real city and might show you a bar, restaurant or experience that you won't find on trip advisor!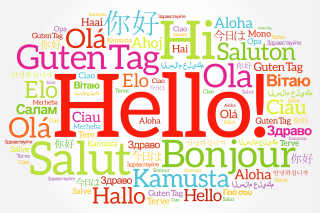 8. Opt for shared or group accommodation
When you're travelling solo, opting to share a hostel or other accommodation is a great idea. Making new, like-minded friends can give you a travelling buddy for a few days out of the week, and having other people around can make you feel less isolated and ensure that there are other people around who know where you will be for the day. Adding their names to your contact list means you have others to contact should you need them and friendships can extend long after you have returned home! If travelling alone is something you've always wanted to try, why wait? You can compare prices and deals on flights and shared accommodation on CheapTickets.co.th.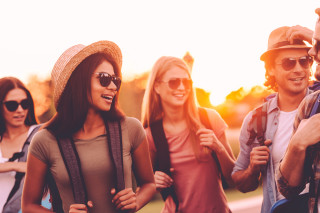 ---
Want to read more?