Unique Fascinating Foreign Customs Traditions
Unique Foreign Customs and Traditions
Discovering new cultures is the best part of travelling. Immersing yourself in a foreign country's unique traditions and local customs are some of the most enriching things you can experience. From special holidays like Icelandic Beer Day to bizarre daily practices and ancient rituals, we've gathered some of the most unusual customs and conventions around the world. Have you experienced any of these yourself?
---
Iceland: Last Names
In Iceland, they don't use last names, or at least not in the way we know last names. In Iceland, the surname is determined by the first name of the father. Also, the surname of a woman always ends in 'dóttir' and the surname of a man in 'son'. Dóttir translates to daughter and son, of course, means son. Suppose Einar Jónatansson and Kristin Þorsteinsdóttir have a son Tom and a daughter Lisa. The full names of the children are Tom Einarsson and Lisa Einarsdóttir. So it may be that in a family of four, there are four different surnames!
Another fun fact: In Iceland, parents can take up to six months after their children are born to name them, and during those months, it's pretty common for the child to be nameless.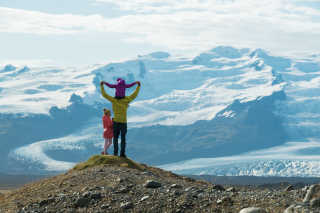 Iceland: Beer Day
We're not done with Iceland yet, because did you know that they have a holiday there that is entirely devoted to beer? Every year on March 1, Icelanders celebrate the lifting of the beer ban in 1989. The Icelandic government imposed a total alcohol ban in 1915 because the population voted in favour of it in a referendum. Although other alcoholic drinks were available in the following decades, beer was banned until 1989 because the government was afraid that Icelanders would enjoy it too much. In Iceland's capital Reykjavik, March 1 is celebrated annually by citizens drinking A LOT of beer. Cheers, or should we say skál!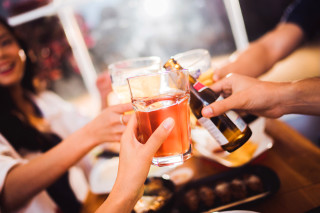 Italy: Never leave the house with wet hair
Italy has an abundance of traditions, but one particularly unusual custom passed down from generation to generation is that you should never leave the house with wet hair. Italians believe that a cold neck makes you sick quickly. Do you tend to walk through the Italian streets with damp hair? Don't be surprised if you receive health advice from complete strangers!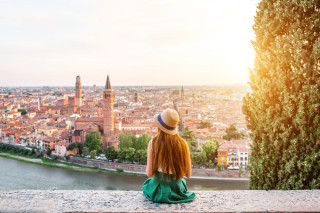 Australia: A slang for everything
If you have been to Australia, you know: the Australians have created interesting slang words from everyday words to the names of best friends. Sunglasses are called 'sunnies', barbeques are referred to as 'barbies', and you don't go to McDonald's but to 'Macca's'!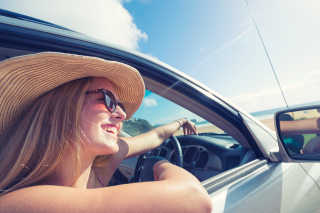 Thailand: Yee Peng (Festival of Lights)
Thailand has countless unique traditions, but its most enchanting ritual is 'The Festival of Lights', also known as, the Yee Peng festival. During this magical event, thousands of lanterns are lit and released into the air. For the Thai, raising the lantern symbolises letting go of all your worries and anticipating a good start for the new year. When the lantern is released, you have to make a wish. The longer the lantern stays lit, the more luck it brings.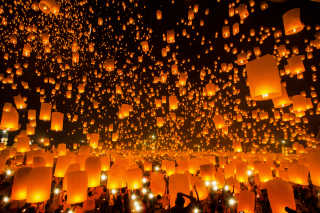 France: No Children's Menu
In many countries, you can order a special children's menu in the restaurant, but in France, that is not an option. The French introduce their children to the famous French cuisine early on, so they eat the dishes as their parents. So you won't find any children's menu with fries and chicken nuggets here, just the traditional Coq au vin and Boeuf Bourguignon!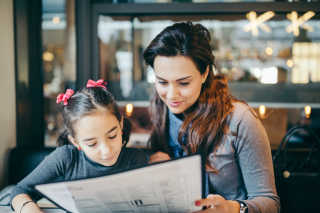 Argentina: House Clapping
Just ringing the doorbell is not something you do in Argentina. Many Argentines don't even have a doorbell on their front door. Instead, it is customary to clap your hands a few times in front of the door until the resident comes out. So next time you're in Argentina, don't be surprised if you come across clapping Argentines!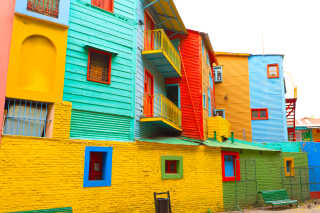 Spain: 12 Grapes on New Year's Eve
Where most people drink a glass of champagne at the stroke of noon on New Year's Eve, the Spaniards take a different approach. In Spain, it is tradition to eat twelve grapes at the turn of the year, one at each stroke. If you manage to eat twelve grapes within twelve strokes of the clock, it will bring good luck for the new year. Special small boxes of grapes are even sold in the supermarkets that time of year, specifically for this tradition.
Another fun fact: Spaniards also believe that wearing red underwear on New Year's Eve will bring extra happiness for the upcoming year.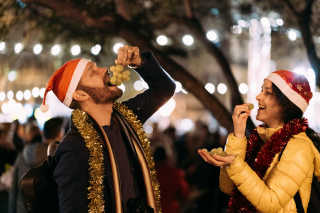 Although this is not the most comfortable time for travel, we still have the opportunity to learn and educate ourselves about various cultures around the globe.
And if you're already thinking of where you would like to visit once you're ready to travel again, compare and check our current flight deals on CheapTickets.co.th.
---
Want to read more?