What happens if the airline loses my luggage?
What happens if the airline loses my luggage?
Have you ever lost your luggage when travelling abroad? Or arrived home without your luggage? Then you probably know just how devastating it can be. Being in a foreign country without much else but the clothes on your back is a real nightmare. This happens to thousands of travellers every day, and if you travel enough, it will inevitably happen to you. Therefore, it's important to know what to do in case you encounter this situation.
Reporting missing luggage
Once you have determined that your luggage isn't going to come around the baggage carousel, the first thing to do is not to panic or get angry. Grab your carry-on bags and head to the lost luggage counter, usually out of baggage claim in arrivals. If not, airport staff can direct you. Once at the lost luggage counter, report the missing luggage, and the airport staff will check to see if your bag was placed in the wrong airplane or there is a delay. If this is the case, you might have to wait for a few hours for your luggage to arrive with the next plane.
On the other hand, when it is confirmed that your baggage has either been stolen or missing, you have to coordinate closely with the airline carrier. The airline will ask you to fill out a few forms, where you will provide all the essential details about your suitcase, such as its color, size, design, and the identifying tags. Most likely, you will also be asked to enumerate what your suitcase contains, as well as, the estimated value of each item.
You will then be given a file locator number, which you will use to reference the status of finding your bag. Once your luggage is found, they will contact you to get it back to you. Most airlines will deliver it at no cost straight to your house or hotel.
Asking the airline to reimburse you
If your suitcase never makes it back to you and you still plan on travelling, go to the nearest duty-free shop to purchase some essentials such as clothing and toiletries. Make sure to keep the receipt so that you can ask the airline to reimburse you. The airline is required to refund any baggage fees you paid plus compensate you for the reasonable expenses incurred as a result of the lost luggage.
Some airlines may offer you flight credits instead of cash. Flight credits may take months for the compensation to get fully settled, so keep this in mind when negotiating with the airline. If the airline company is giving you a hard time with the compensation, you should consider filing a claim and demand compensation from the airline that lost your luggage. If the airline ignores or refuses your claim, you can initiate legal action within 2 years, if necessary.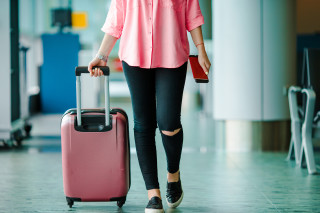 Using credit card benefits
The credit card you used to book your air ticket might offer lost or delayed luggage benefits. These benefits may be realized even before the airline reimburses you any expenses. The credit card company may also cover those expenses not covered by the airline. Make sure to read your credit card's benefits guide not to miss the notification deadlines. Most credit card companies require you to notify them of lost luggage within 21 days to start the benefits claim process.
You will also need to provide baggage fee receipts, proof of loss from the airline, and purchase receipts for the lost luggage to receive compensation.
How helpful is travel insurance?
If your credit cards do not offer lost baggage benefits, you might still be lucky if you have a travel insurance policy. Even your renter or homeowner insurance might cover lost or delayed luggage.
Similar to the credit card benefits, you will first need to see what compensation the airline offers. Any travel insurance coverage is secondary. Travel insurance will reimburse you all your lost luggage, including cameras, video cameras, and even laptops.
Arriving at your destination without your luggage can be frustrating and can ruin your holiday. To avoid this, make sure to tag all your items and put your name and details on the inside and outside of each bag. Make sure you've removed all other destination stickers from your luggage and check-in early. Checking-in your bags early will ensure they make it into the plane in time.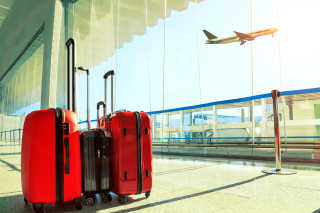 ---
Do you want to start planning your next trip? Find your flight tickets straight away at CheapTickets.co.th.