Seoul is Calling!
South Korea's thrilling capital and the largest metropolis, Seoul ranks among the top destinations for travel. Take hold of your flight deals to Seoul exclusively at CheapTickets.co.th and get started away!
A Seoul holiday is for the travel freaks who intend to dive beneath the surface of a modern city. Venture out to some of the most popular sights, hotels and markets in the city and also get a chance to experience the art galleries, traditional teahouses, restaurants and bookshops, all at one stop! Wander through the lush green parks or just sneak in the night to enjoy the best nightlife of the city. Hop to a gourmet outlet and enjoy some succulent steak, tasty tandoori, perfect pizzas and some classic Korean delicacies.
Seoul travel deals are on sale and you never know if you are one among the lucky ones to have your eye on to it. So pack your bags and get started away for a holiday you have been longing for!
What to Eat in Seoul
If you feel the need for refreshment once off your flight Seoul is a city ripe for exploring all the eateries and different foods on offer. One of the joys of visiting Asia is tasting all the delights of local food and Seoul is no exception. You might have had a taster on your flights Seoul bound but get ready for the real experience.
Every meal, whether it be breakfast, lunch or dinner, comes accompanied with kimchi, the national dish made from any type of vegetable like radish, cabbage, even cucumber, which is then mixed with garlic and pickled for months or even years. This dish dates back to the 13th century and comes in all different forms.
You could also try raw fish sushi style, small dumplings stuffed with meat, vegetables and herbs called mandu which are served as a snack, and bulgogi, a meal of thinly sliced beef marinated in soy sauce and grilled at your table for you.
For the more adventurous, there is cow kneecap soup, dog meat soup or fried grasshoppers. When you are home from your flight Seoul will stick in your mind, even if it is just for the type of amazing food you tried.
Do's and Don'ts in restaurants
There are certain customs that Koreans adhere to that are different to us. For example never start or finish your meal before your elders. Do not eat rice with chopsticks, use the spoon provided, and do not pick up your bowl to eat from it. It is polite to pour drinks for others when they are empty and to use both hands when doing so.
Any bargain flights Seoul has can be found through CheapTickets, the travel agency that gets the greatest deals for you. For flights Seoul has an array so you will not have a problem finding the right one for you, just choose your flight Seoul bound, get online and get yourself a deal with CheapTickets.co.th.
Cheap Flights to Seoul
Seoul Travel Facts:
Major Airlines: : Air China, Asiana, China Eastern, China Southern, Singapore Airlines, Malaysia Airlines, Thai Airways, Vietnam Airlines, Garuda Indonesia, Korean Air and Cathay Pacific among others.
Major Airports: from Bangkok Suvarnabhumi International Airport (BKK) or Don Muang International Airport (DMK) / Arrival at Incheon International Airport (ICN) and Gimpo International Airport (GMP)
Popular Tourist Spots: Gyeongbok Palace, Jongmyo Shrine, Garosu-gil, Gate Gwanghwamun, Seoul Land and Namdaemun Market among others.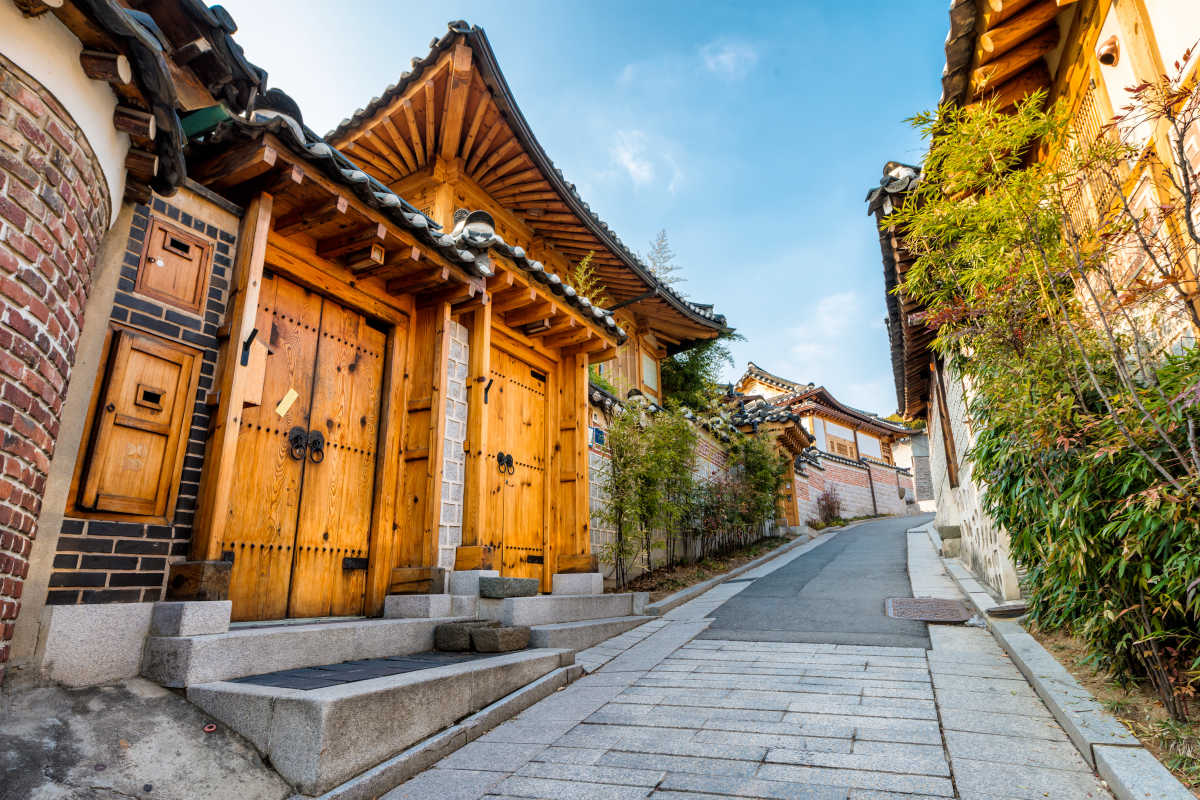 Are you looking for cheap flights for your next holiday to Seoul? CheapTickets.co.th offers a large number of flight selections, flying from Thailand to major destinations at every corner in the world including to Seoul! All destinations, airlines and itineraries can be compared easily in seconds at your fingertips.
Search, compare and book your cheapest flights to Seoul with CheapTickets.co.th today and discover Seoul.